Pink Media has one of the few, true LGBTQ+ business-to-business set of opportunities on the marketplace today, including:
LinkedIn followers: 23,000+ followers
LinkedIn LGBTQ Advertising & Marketing group: 10,000+ members
LGBTQ B-toB E-Mail List: 16,500+ (maintained with MailChimp.com)
PinkBananaBiz.com: 5,000+ unique visitors per month

On the programmatic ad exchange, we're able to target a wide variety of characteristics unique to the world of Business-to-Business, including company size, industries, company roles and decision makers, as well as business entrepreneurs and new business start-ups. We're able to layer these data selects onto LGBTQ+ websites on the programmatic ad exchange, targeting the LGBTQ+ community's Business-to-Business market and geo-targeting this campaign to just those regions that are right for you, reaching your target market more directly than ever before.
More Info...
---
Some LinkedIn Performance Examples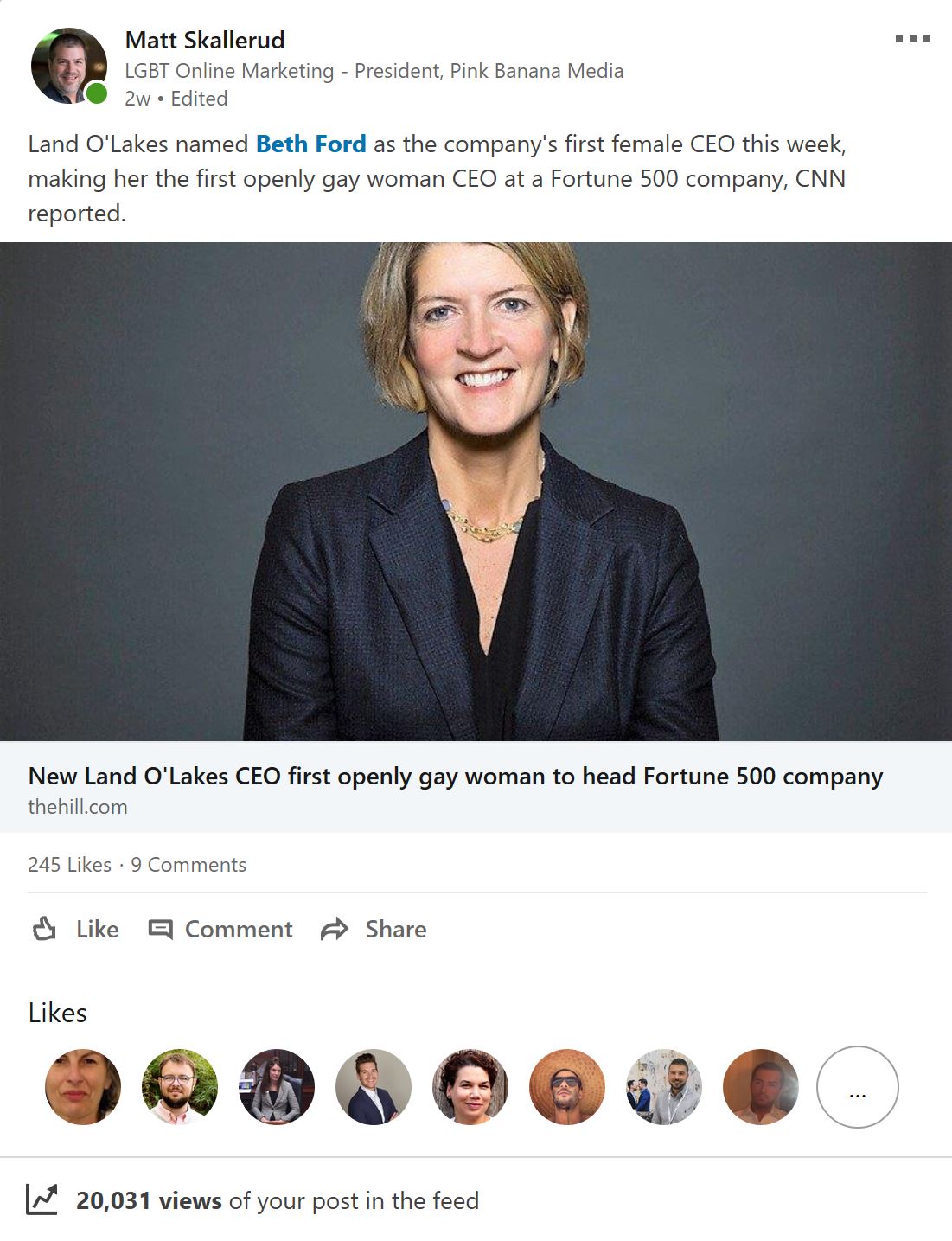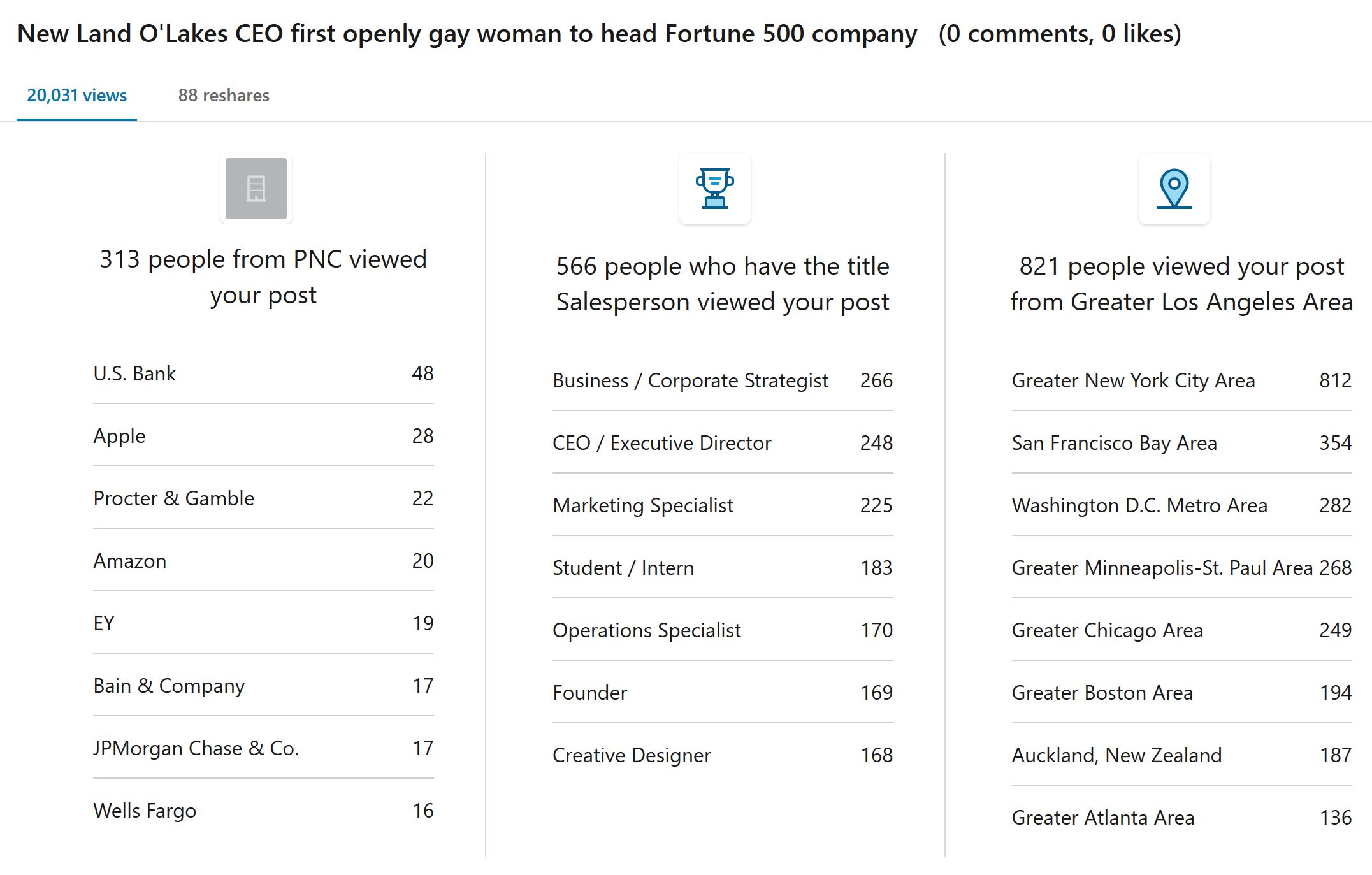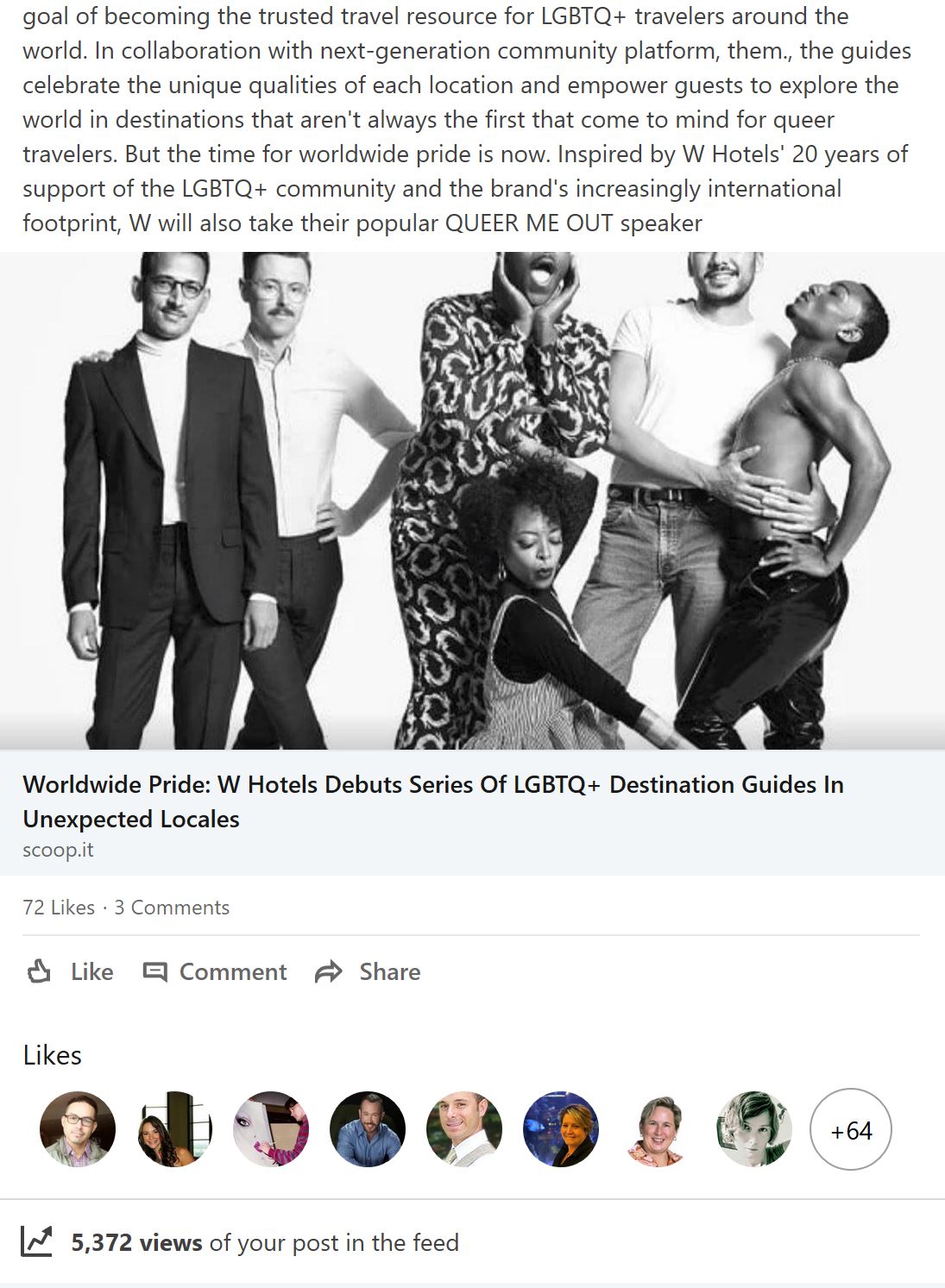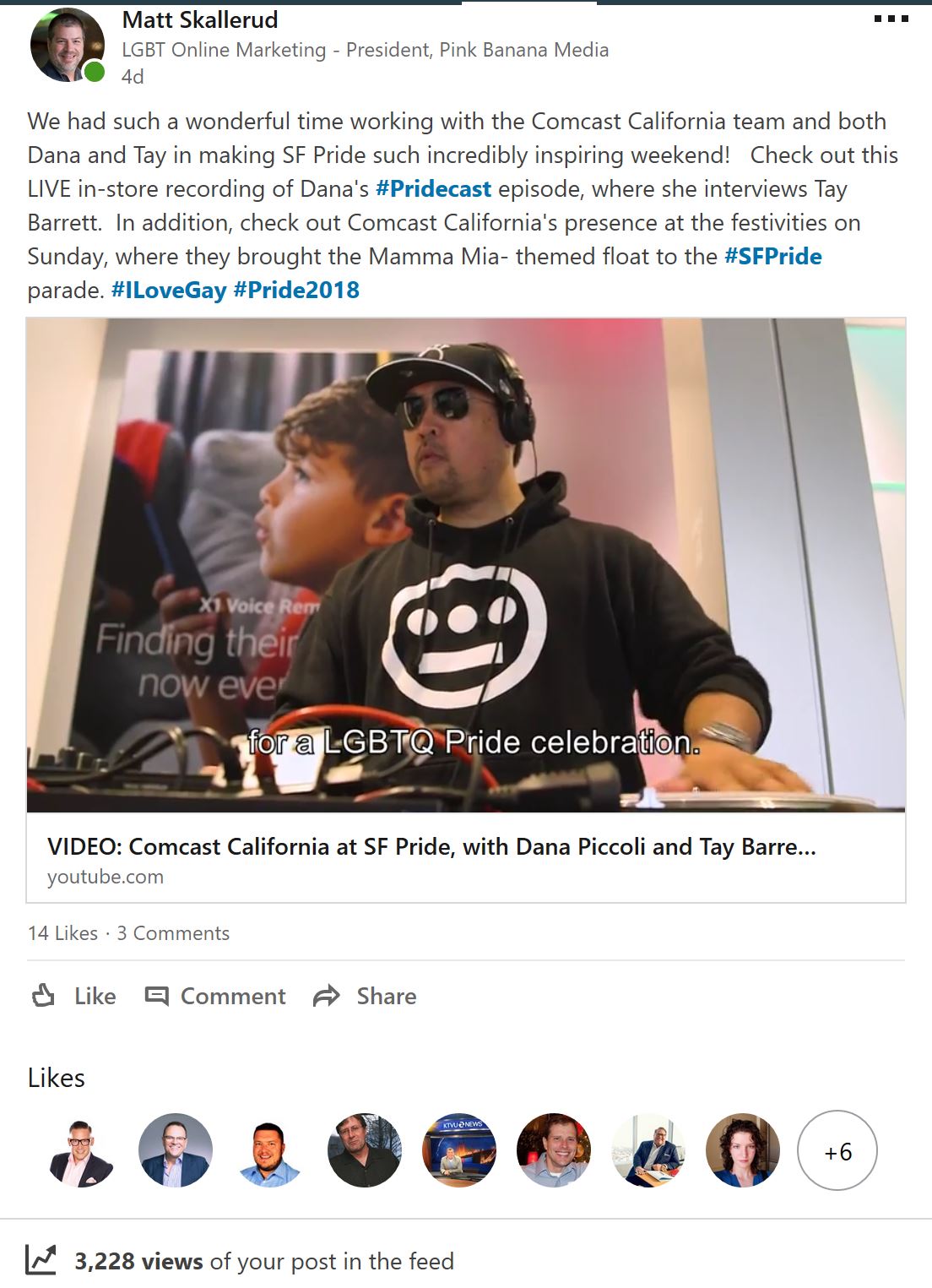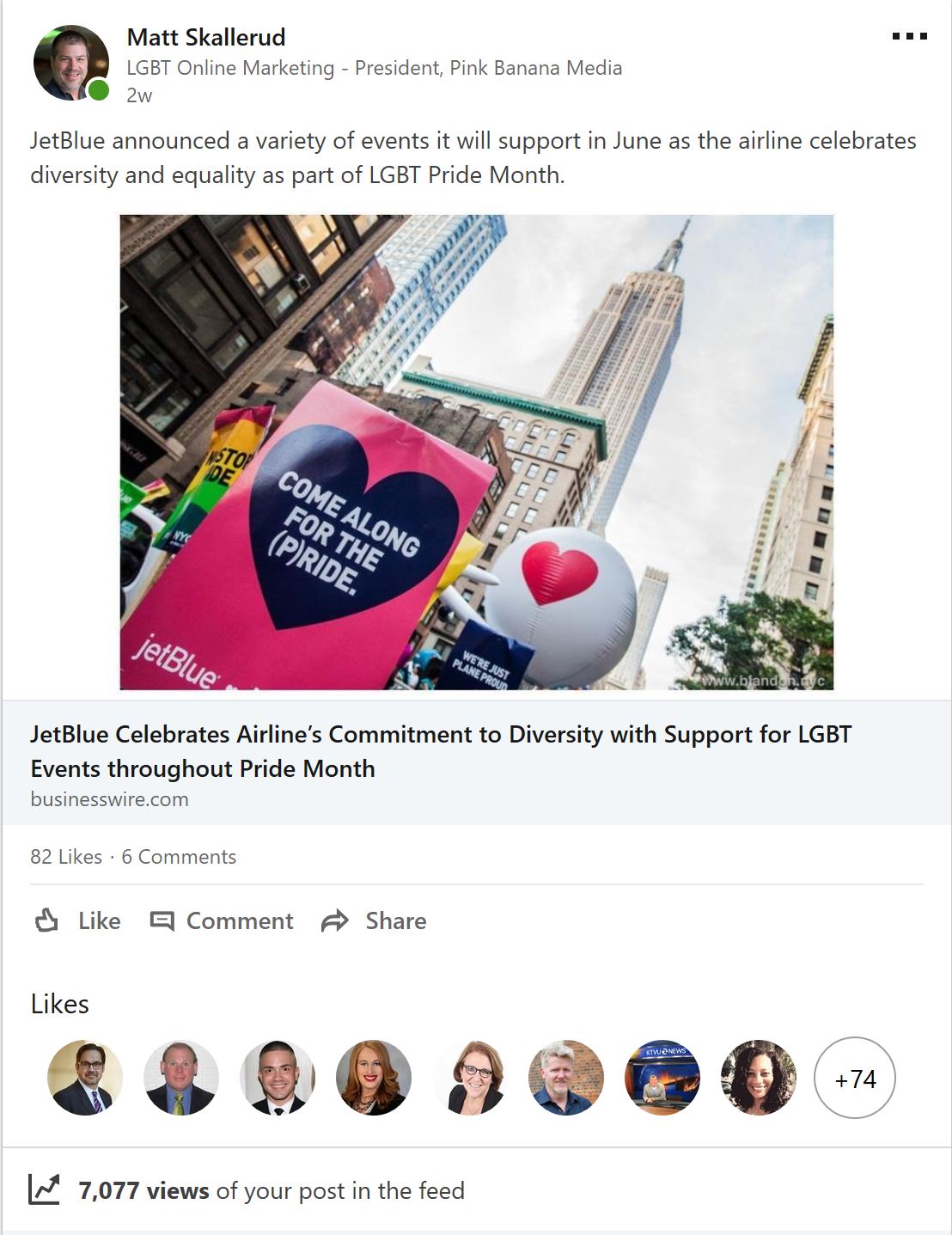 ---
Looking to market your company to an LGBTQ+ business-to-business audience? Call us at (323) 963-3653 or contact us here to get started.

Supporting Information