HOME | Markets | LGBTQ+ Business, Marketing, Advertising & New Media
There are a variety of ways in which we can market to the LGBTQ+ Business-to-Business community online.


<!img src="http://www.pinkieb.com/ilovegayimages/3_Section_965021.jpg" width="1000" class="img-fluid partner-shadow">
Be a part of the LGBTQ+ conversation! Is your LGBTQ+ Marketing putting YOU and YOUR ORGANIZATION at the CENTER of LGBTQ+ Conversations online? Let us help AMPLIFY your message to a BROADER LGBTQ+ online audience, keeping your PRIDE message alive 24/7, 365 days per year!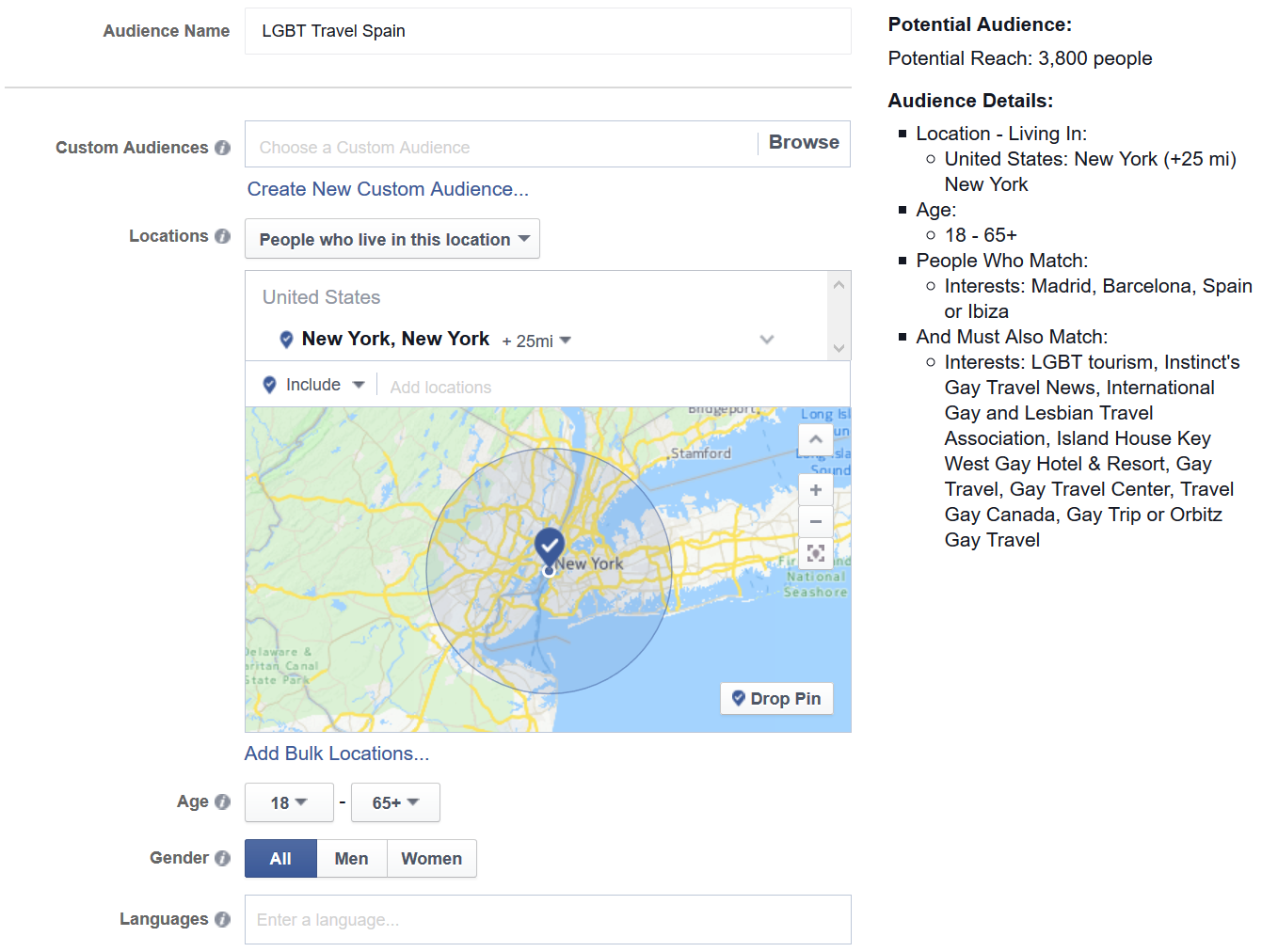 With so many world-class companies marketing themselves to the LGBTQ+ business-to-business community today, it's important for some of these organizations to stand out amongst the crowd. For these select few, the following is a 3-pronged approach to doing just that, with a strategy developed over the past few years that taps into the growth of targeted, programmatic ad buying, along with the maturation and overall acceptance of social media in society today. Our strategy consists of:
Targeted, Programmatic Advertising - reach your company's specific LGBTQ+ business-to-business demographic using some of the latest techniques in the integration of technology with online advertising, on websites, mobile apps and social media newsfeeds (Facebook, Twitter, Instagram & LinkedIn). Specifically, we can hyper-target an LGBTQ+ individual who has shown a specific interest in business-to-business, as well as products and services similar to your business.

Social Media, including LGBTQ Writers, Bloggers, YouTube Content Creators & Influencers - we can monitor any and all conversations, articles and blog postings related to LGBTQ+ business-to-business and ensure your organization has its "share of voice" and is part of these online conversations. We can also help you tap into the expanding world of LGBTQ+ media and individuals who can help organization spread the word as well.

User-Generated Content (UGC) campaign - We curate, engage with and share THE BEST in LGBTQ+ conversations (photos, videos and blog posts) by others focused on business-to-business. Other content we engage with are from those attending a local Pride festival or other event of LGBTQ+ interest in your region or industry as well.
By engaging and sharing with these LGBTQ+ individuals online, we put you and your organization at the center of these conversations, increasing your company's brand awareness, social media followers, click-throughs to your website and overall engagement with your social media posts..
---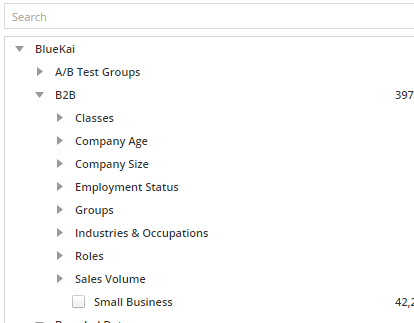 On the programmatic ad exchange, we're able to target a wide variety of characteristics unique to the world of Business-to-Business, including company size, industries, company roles and decision makers, as well as business entrepreneurs and new business start-ups. We're able to layer these data selects onto LGBTQ+ websites on the programmatic ad exchange, targeting the LGBTQ+ community's Business-to-Business market and geo-targeting this campaign to just those regions that are right for you, reaching your target market more directly than ever before.
Utilizing Oracle BlueKai's powerful Audience Data Marketplace, as well as other data sources including Datonics, Lotame, Epsilon, Nielsen, Dun & Bradstreet and Experian, we now have the ability to deliver a connection between a "real world" audience and that same audience using the Internet, by cross-referencing the world of "big data" with Internet web surfers who've allowed themselves to be tracked.
For more information and a deeper understanding of this data marketplace, view the Oracle BlueKai information sheet.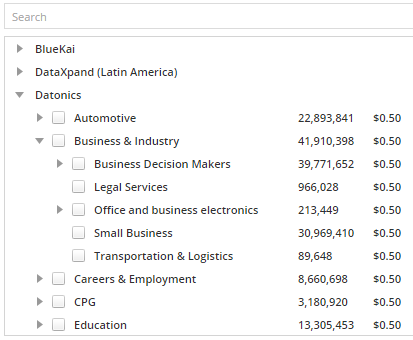 These ads can be geo-targeted, so that we're able to do targeted advertising as seen in the following examples:
Targeting Small Business owners on LGBTQ+ websites in the DC area
Targeting New Business owners on LGBTQ+ websites in the US Northeast
Targeting Information Technology decision makers on LGBTQ+ websites nationwide
We put these examples together just to illustrate a sampling of what we can offer. We are able to monitor these campaigns and custom tailor them to focus on just what is working, removing those placements that are under-performing.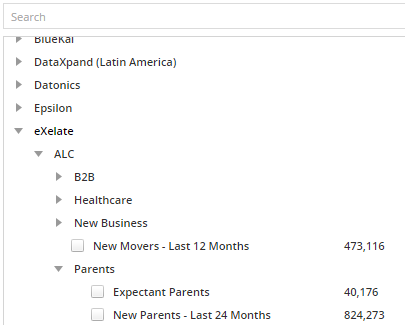 In addition, there are strong LGBTQ+ Business communities on social media, and the hashtag #LGBTBiz is quite strong, being utilized by the NGLCC and other LGBTQ+ Business resources online. We're able to tap into these online conversations on your company's behalf, sharing your social media posts and photos with these groups on Facebook and LinkedIn, as well as including your company in those articles and posts found on Twitter and Instagram utilizing the #LGBTBiz hashtag.

In addition, Pink Media has one of the few, true LGBTQ+ business-to-business set of opportunities on the marketplace today, including LinkedIn. More Info...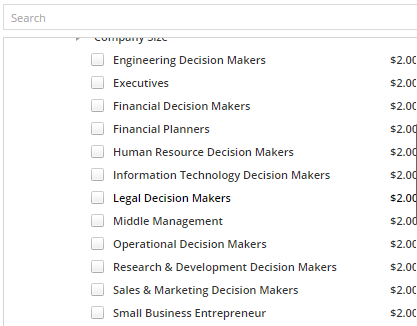 Looking to advertise to this target LGBTQ+ audience? We work with any budgets (starting at $500 per month)... call us at (323) 963-3653 or contact us here to get started.

---
#ILoveGay Twitter 360° Network
Featuring our Strategy & Focus on LGBTQ+ and LGBTQ-friendly Business
<!img src="http://www.pinkieb.com/ILoveGayImages/3_Section_577510.jpg" width="200" align="right" hspace="5" vspace="1" border="0">
Do you have a business-themed product or service that you'd like to promote to those in the LGBTQ+ community who have shown an interest in business online? Let us help you spread the word and increase your organization's online visibility at the same time! Using our #ILoveGay Twitter 360° Network, we're able to bring your message to one of the strongest LGBTQ+ business audiences online today, broadcasting your message via our primary Twitter profile in your niche market, @ILoveLGBTBiz. We will also broadcast your message based upon WHERE your business may be focused on at the moment, such as @ILoveGayNYC, @ILoveGayLA or @ILoveGayLondon.
For more specific information on how this program and campaign works, check out our in-depth description here, as well as our Market Opportunities here.

More In-Depth Info
---
Supporting Information
---
LGBTQ+ Influencers
We have put together a number of online advertising campaigns that have included LGBTQ+ Influencers and Bloggers as part of our social media outreach. We have currently teamed up with the following LGBTQ+ influencers, to help businesses such as yours include these cutting-edge LGBTQ+ New Media in your current online marketing strategy.
Matt Skallerud
Pink Media

LGBTQ Online Marketing & Advertising Professional
#LGBTBiz

Justin Ayars

Recovering lawyer; entrepreneur; speaker; consultant; teacher; history lover; writer; thinker


---

Supporting Market Research