Our Pink Media Partner: Brkthru Digital
HOME | Blog | Our Pink Media Partner: Brkthru Digital
Over the years, we've had the opportunity to work with some incredible partners along the way. In the world of programmatic, digital ad buying, we were doing this in-house successfully for a number of years, but after we met Jeff Hastedt and his team from Brkthru Digital, we realized we had A LOT to learn about how to take hyper-targeting of the LGBTQ consumer via banner ads to a whole, new level!
We've continued to grow together as we've become an even more integral part of the Brkthru Digital team when it comes to their client base seeking to reach the LGBTQ community online. They held a company retreat in Las Vegas earlier this year, and they invited us out to be a part of that event as well... it was a perfect opportunity to get to know, and further integrate with, the Brkthru Digital team responsible for helping us with RFPs, ad buying and targeting and so much more.
Since then they've been with us at a wide variety of LGBTQ business events, including our LGBTQ Influencer & Media Lounge at ITB in Berlin earlier this year, and the recent IGLTA pre-conference reception held at Aspire at One World Observatory in April 2019.
We're looking forward to even more opportunities to collaborate and work together with clients in 2019!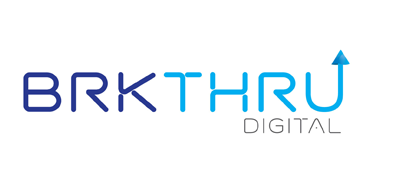 ---
Are you interested in being a part of these LGBTQ conversations? We work with any budgets (starting at $500 per month)... call us at (323) 963-3653 or contact us here to get started.
---
#ILoveGay Twitter 360° Network
Do you have a product or service that you'd like to promote to those in the LGBTQ community online? Let us help you spread the word and increase your organization's online visibility at the same time! Using our #ILoveGay Twitter 360° Network, we're able to bring your message to one of the strongest LGBTQ audiences online today, broadcasting your message via our primary Twitter profile in your niche market, such as @ILoveGayTheatre or @ILoveGaySports. We will also broadcast your message based upon WHERE your business may be focused on at the moment, such as @ILoveGayNYC, @ILoveGayLA or @ILoveGayLondon.
For a little Twitter 101, take a look at this article, as well as our welcome article here.

More In-Depth Info
---
Supporting Information