Facebook Ads: Tactics & Strategy
HOME | Blog | Facebook Ads: Tactics & Strategy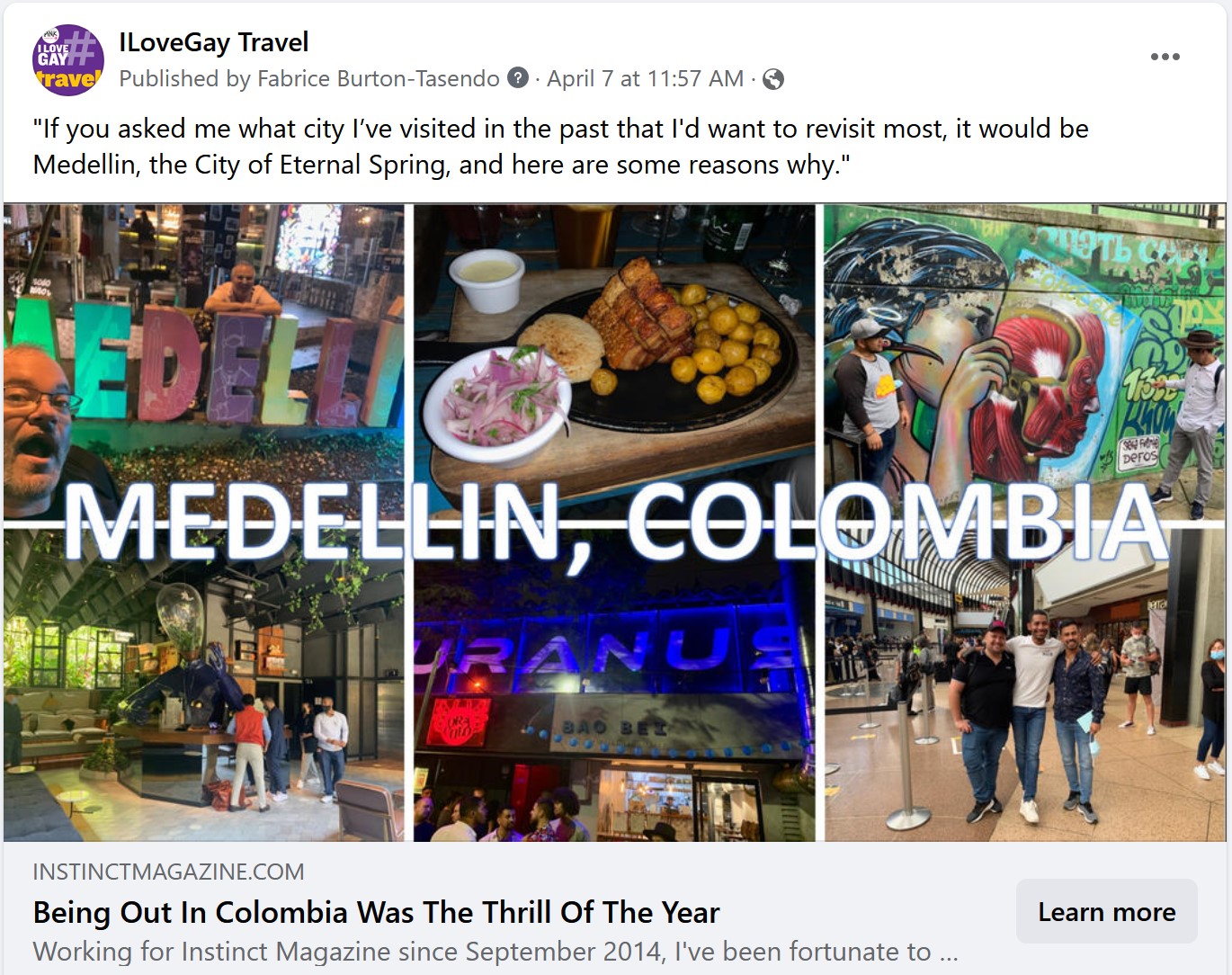 When it comes to the Facebook ads we place nowadays, what is it that we're actually doing?
Our team doesn't just "boost a post" to your Facebook page's followers... we take it several steps further and create an audience that is specific to your target LGBTQ+ demographic. The targeting example shown below is targeting LGBTQ+ travelers who live in New York and have shown an interest in travel to Spain. Including other platforms such as mobile apps, banner ads and video, we can drill down even further, reaching specifically adventure travelers, cruise travelers, first class airline travelers, etc.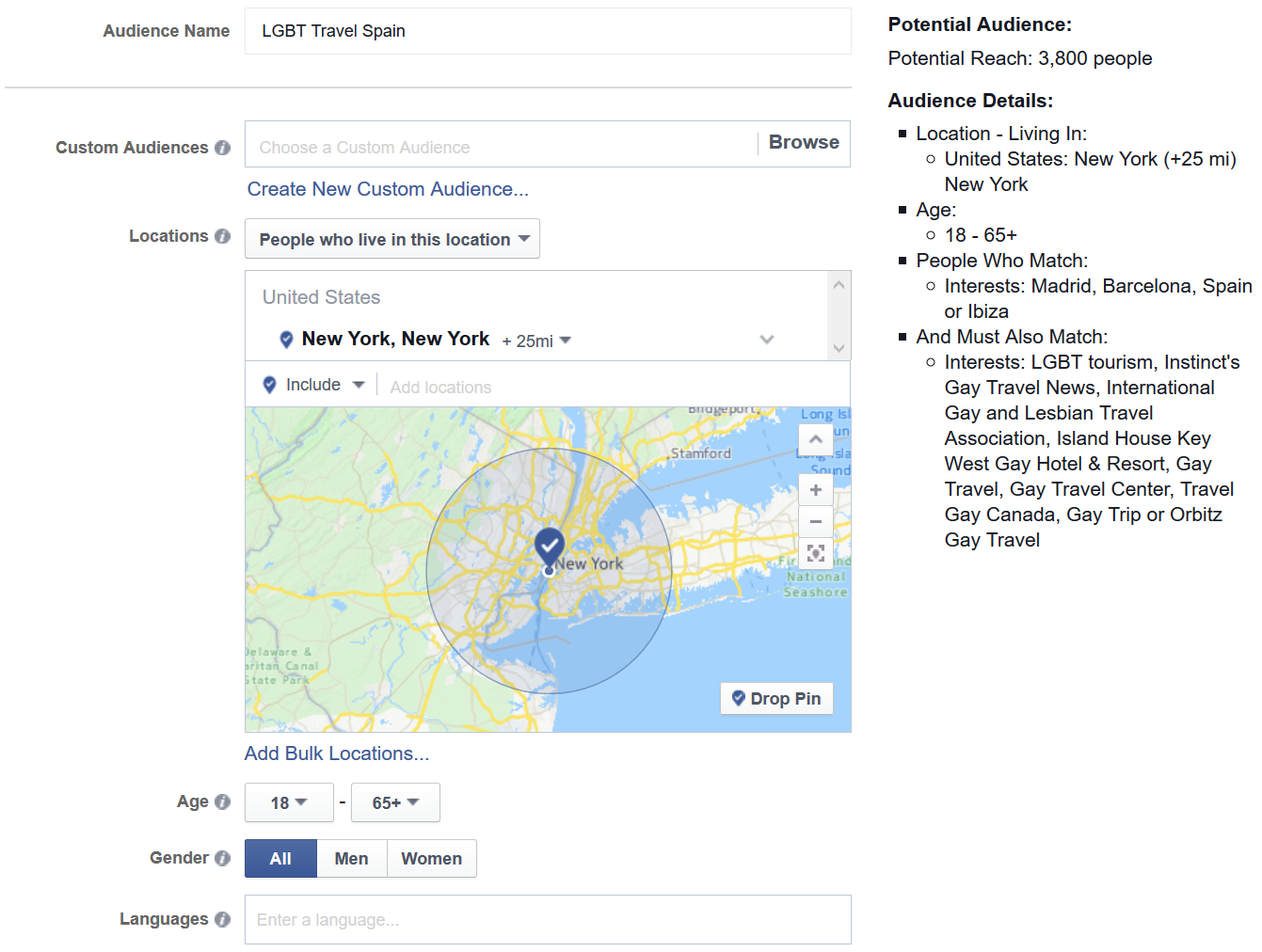 These two pages go into more detail in terms of our work in LGBTQ+ tourism marketing, as well as targeting examples, influencers we work with, research information and more.

Focusing on an ad campaign we did for LGBTQ+ travel to Colombia, we created a set of headlines for our Facebook ads to rotate through, allowing us A/B testing on the fly to gauge which headlines performed best. The same went for the imagery as well... we created carousel ads that rotated through a variety of images, allowing us to fine-tune our campaigns to know which imagery performed best.


A Note on the Changing Nature of Online LGBTQ+ Targeting
Pink Media can do BOTH digital targeting on banner ads, videos, mobile apps and social media, in addition to conversational targeting via #ILoveGay on Twitter.
Digital cookie targeting is becoming a thing of the past, and data targeting is being heavily scrutinized. This means that many LGBTQ+ data sets and selects are being removed by Facebook, so now's a good time to explore alternative ways of targeting your LGBTQ+ audience. Once you have their attention, you can expand your reach by joining in with LGBTQ+ conversations on social media. The #ILoveGay network is one of the strongest and most cutting edge online communities your company can be a part of!
---
Looking to advertise to your target LGBTQ+ audience? We work with any budgets (starting at $500 per month)... call us at (323) 963-3653 or contact us here to get started.



Content Strategy
(blog, photos, videos)

+



Facebook
Hyper-Targeted
Advertisement


+




Twitter Network


+




Banner/Mobile
Digital Outreach