#ILoveGay Views LGBTQ+ Bars short film accepted into Palm Spring's Cinema Diverse LGBTQ+ Film Festival
HOME | Blog | #ILoveGay Views LGBTQ+ Bars short film accepted into Palm Spring's Cinema Diverse LGBTQ+ Film Festival

We are pleased to announce our first #ILoveGay Today series of interviews edited into a longer form short-form documentary about LGBTQ+ bars and how they have adapted during the pandemic has been accepted into the Palm Springs Cinema Diverse LGBTQ+ film festival, as well as the Phoenix International Shorts Film Festival.
#ILoveGay Views: LGBTQ+ Bars - Our Safe Spaces Adapting to a Post-COVID world
Join us as we dive into this ever-evolving story of LGBTQ+ bars around the US and around the world fighting for survival during this past year's pandemic, quarantine and subsequent shutdowns and closures. We meet the owners of Stonewall Inn, Alibi Lounge and Julius' Bar, all in NYC, where they share with us some of their stories as to how they've adapted to keep their businesses afloat long enough to make it to this current opening up we're experiencing across the country.
In addition, we explore the financial assistance programs organizations such as GoFundMe, Jagermeister and the Gill Foundation have developed, just to name a few. They've teamed up with organizations such as the Lesbian Bar Project with their #SaveTheNight campaign and GayCities.com with their #SaveOurSpaces, helping iconic bars across the country including Julius' Bar NYC, Stonewall Inn and more.
Finally, we fast forward a few months, as life begins to open up across the country and hope takes hold that life for LGBTQ+ bars across the country can come back to some version of normalcy soon.
About #ILoveGay Views:
We developed this LGBTQ+ series based on our #ILoveGay Today interviews we've been conducting since the pandemic and quarantine hit in 2020. We've interviewed a wide variety of LGBTQ+ business owners, artists, entertainers and more to see how they've evolved and adapted to life during COVID. We capture some of the hope and promise of where their respective businesses can go as life and the economy have slowly opened up in 2021.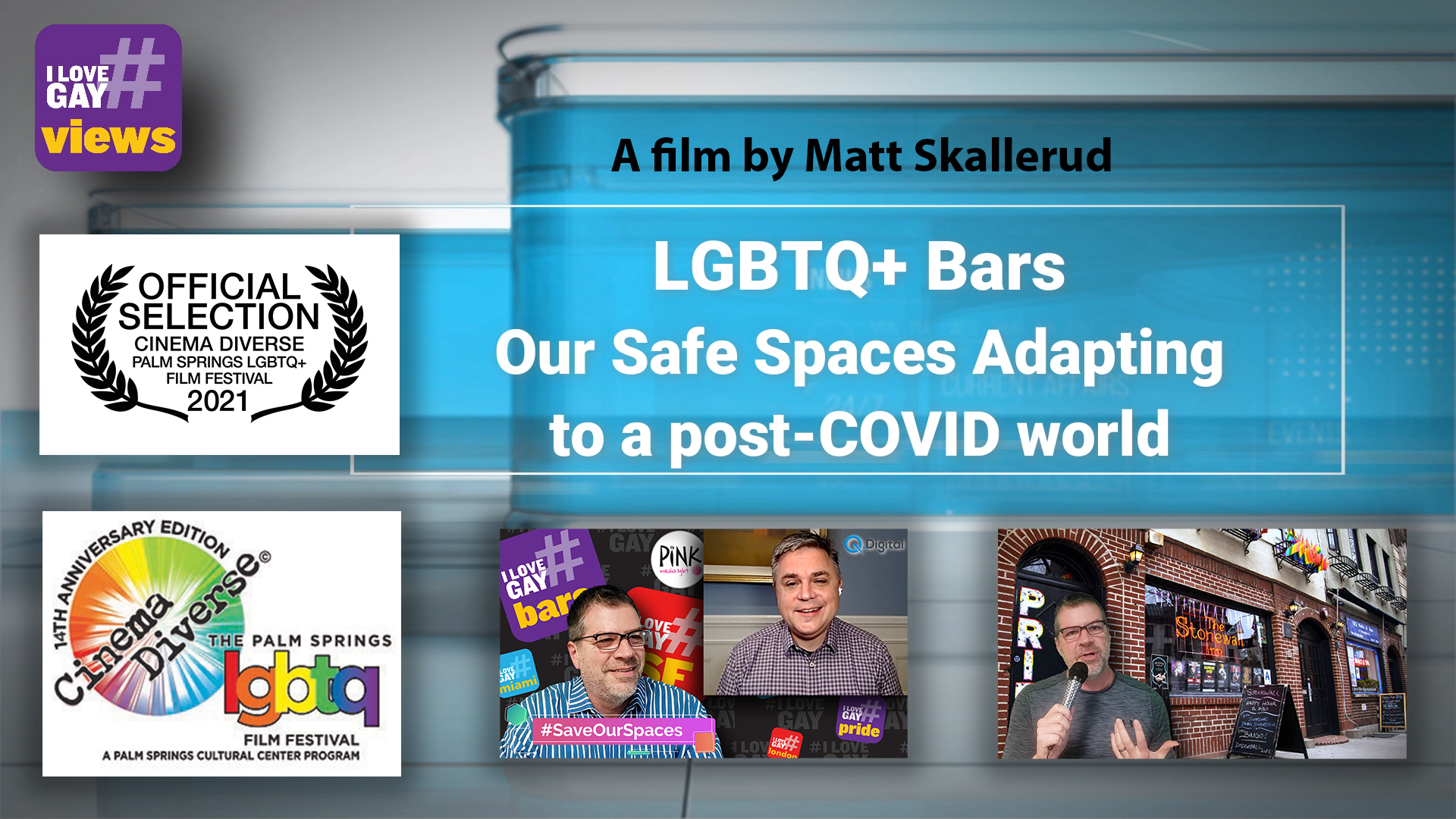 ---
Looking to advertise to your target LGBTQ+ audience? We work with any budgets (starting at $500 per month)... call us at (323) 963-3653 or contact us here to get started.