LGBTQ+ Media Companies: Content Creators or Content Distributors?
HOME | Blog | LGBTQ+ Media Companies: Content Creators or Content Distributors?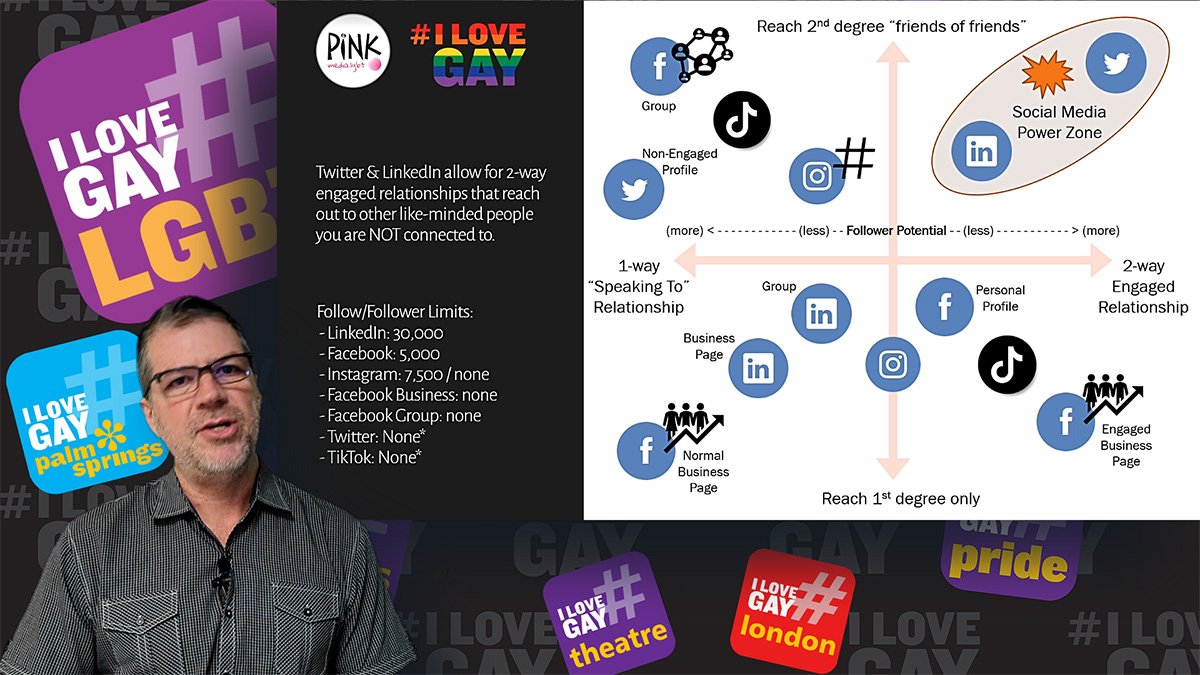 Are you an LGBTQ+ media company that is more focused on the CREATION of content, either written or video? Or are you more focused on the DISTRIBUTION of content, primarily via social media? Or are you both?
In order for media companies to survive in this decade, they need to modify their business model to realize that the "distribution" side of their business has become an ever evolving, ever growing pillar in their business landscape. Sometimes a story has over 100 different online locations where it is being spread. How content is distributed, both by the media companies' social media platforms and by online individuals and influencers sharing that content, is fast becoming the dominant part of a media company's content outreach mix. Once upon a time media companies made the leap from print to digital. Now they need to make the leap from traditional digital to social media, not by just posting their headlines on Facebook and Twitter, but by creating posts that are designed to engage with their audience in the form of comments, likes, and shares. This is now the true currency and the true differentiator in what sets a media company apart nowadays, and what puts a media company on a path to success in the 2020s.
If there's a story today about a relevant topic such as #DontSayGay, WHY would someone choose YOUR story to share versus a story by NPR, NY Times, Washington Post, etc. Do you think it's because you're a true LGBTQ+ media company and you've earned the right to be chosen first? Bollocks! Our online LGBTQ+ community has choices when they share a story online with their followers, whether they are simply regular online users or influencers. As an LGBTQ+ media company, you should always be asking yourself:
Why would somebody choose to share my story over another?
Have I earned a place in their "engaged" digital world where they would think of my company first?
Additionally, it's important to think about whether your article or video is maximized for social media sharing. If someone clicks "share", does the correct image appear first, along with the correct title and shortened description, optimized for social media sharing? It's all in the code for that article's web page, which most web sites including WordPress sites have figured out for you. But if it's not displaying properly, what can you do to fix it moving forward?
---
Are you interested in being a part of these LGBTQ+ conversations? We work with any budgets (starting at $500)... call us at (323) 963-3653 or contact us here to get started.