Removing the Gatekeepers in the Way of YOU Getting Your LGBTQ+ Message Out
HOME | Blog | Removing the Gatekeepers in the Way of YOU Getting Your LGBTQ+ Message Out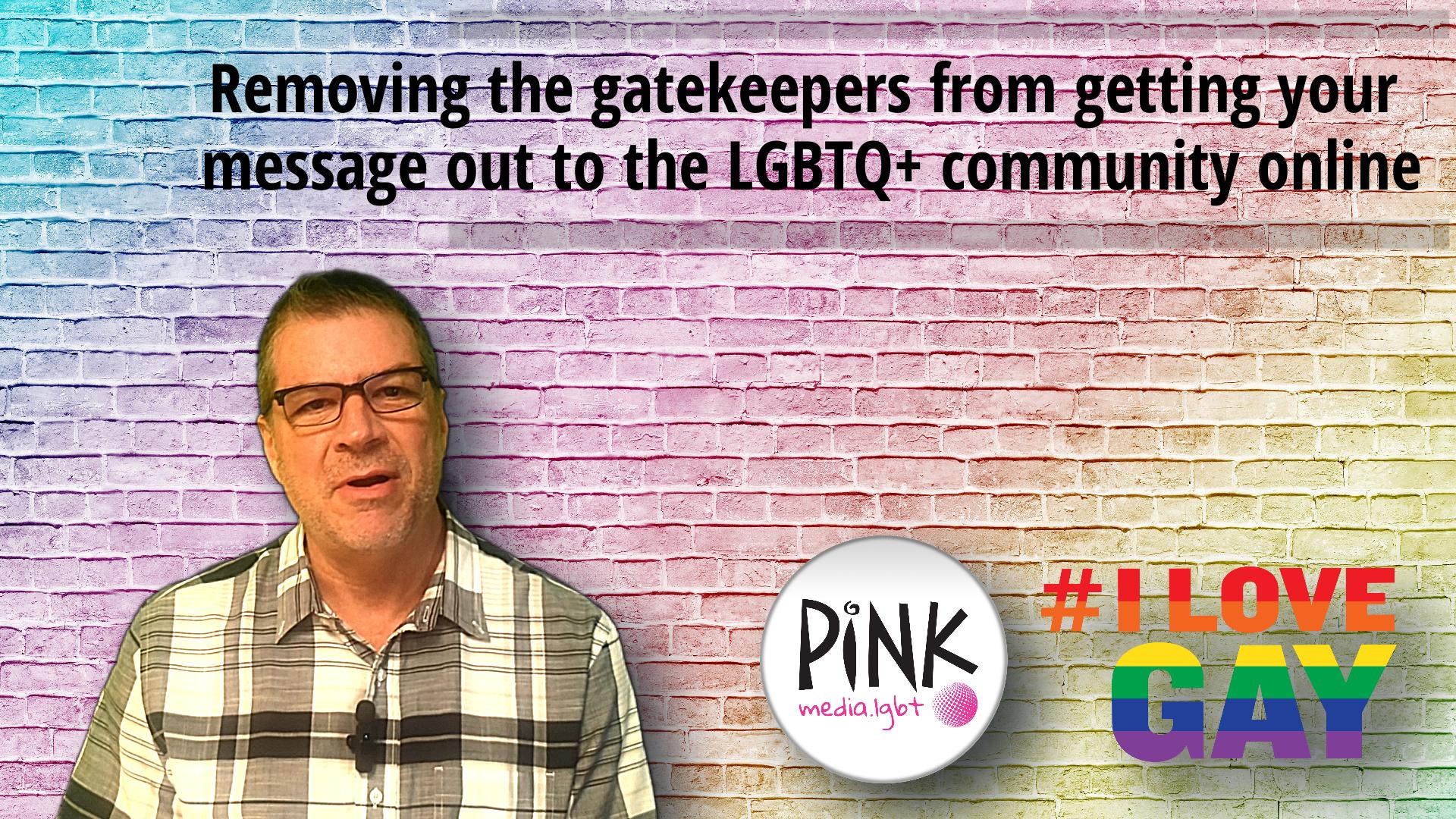 Once upon a time, companies, including yours, had to go through gatekeepers in order get your message out to the LGBTQ+ community. The gatekeepers included print media, and then online websites, where they would talk about you, include your content and run banner ads and e-mail campaigns on your behalf. Fast-forwarding to today, it's obvious those gatekeepers are no longer a requirement for you to reach your target LGBTQ+ audience. You're probably doing so yourself now, and have been so for quite some time, via Facebook, Instagram, TikTok, LinkedIn, Twitter and more. You're now self-publishing, and in some cases, far exceeding any performance metrics you had when paying LGBTQ+ media to get your word out.
So how does an LGBTQ+ media & marketing company fit in in today's self-publishing and self-promoting world? The answer is by partnering with you to help take YOUR content and get it out there to an even wider while more targeted LGBTQ+ audience. There are a variety of ways your content, whether it's written in the form of a blog or article, or photos or video, can be leveraged and promoted on your behalf by the right LGBTQ+ partners. It's all in the strategy of how it's done, and it can include your content, it can include influencer content created on your behalf, and it can even include user-generated content that is talking about you, your industry, your destination, your pride festival and more.
It's all about giving you increased yet targeted, measurable LGBTQ+ visibility. It's also all about working closely with you, as your partner, to elevate and amplify your message to the LGBTQ+ community online. Call or e-mail us today... we here at Pink Media and the #ILoveGay network can help!


Learn more about our Entry Level programs to get started!
---
Are you interested in being a part of these LGBTQ+ conversations? We work with any budgets (starting at $500)... call us at (323) 963-3653 or contact us here to get started.