LGBTQ+ Entertainment Marketing
HOME | Blog | LGBTQ+ Entertainment Marketing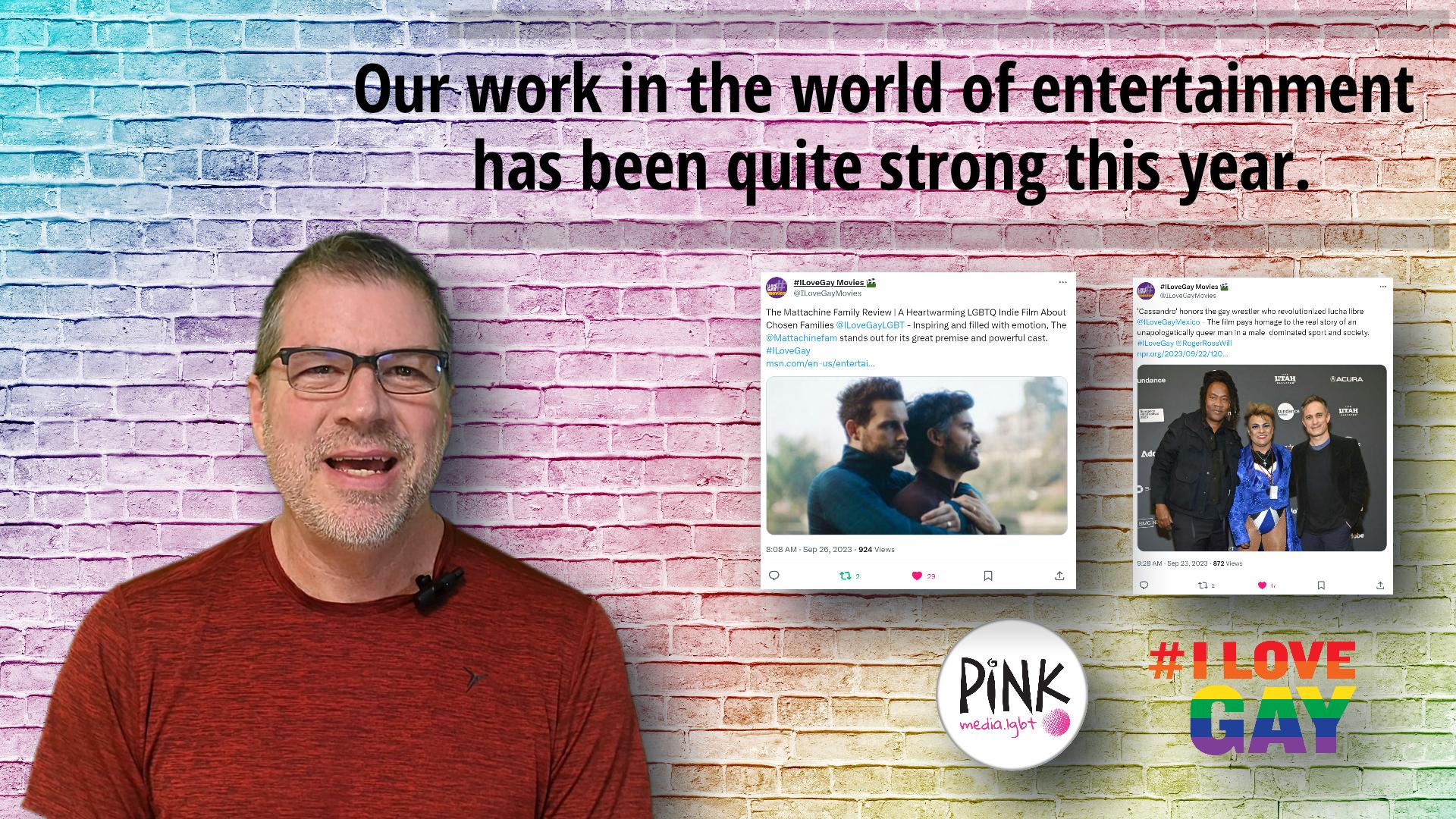 Our work in the world of entertainment has been quite strong this year. We want to thank QueerForty.com for their amazing interview and cover story they did with one of our clients, Salah Bashir, based out of Toronto, Canada. Salah has a long history of support for the local LGBTQ+ community in Toronto, and has leveraged some of his business success over the years into a variety of events and programs specifically tailored for us. He wrote a book... a captivating memoir, actually, entitled "First to Leave the Party: My Life Among Ordinary People... Who Happen to Be Famous", which was the focus for this interview. Thanks again, QueerForty.com!
Also in the world of entertainment, we've been able to put our "monitoring of the Internet" to good use, identifying some wonderful articles and film festival posts for LGBTQ+ films including The Mattachine Family, Cassandro and All of Us Strangers. As part of our client offerings, we monitor and identify quality content, including strong user-generated content, and then we amplify that content via our #ILoveGay social media network, keeping that content out there and visible to the LGBTQ+ community online on a more regular and consistent basis. Paid campaigns that take this amplification to the next level perform even better, with impressions, engagements and click-throughs that rival any banner ad campaigns from a decade ago.
If you have a film, book, theatrical production, music release and more, give us a call... we're very experienced in this marketplace and well equipped to deliver you the reach and exposure you're looking for.


Learn more about our Entry Level programs to get started!
---
Are you interested in being a part of these LGBTQ+ conversations? We work with any budgets (starting at $500)... call us at (323) 963-3653 or contact us here to get started.