Pink Media at the Nexus of LGBTQ+ PR & Advertising
HOME | Blog | Pink Media at the Nexus of LGBTQ+ PR & Advertising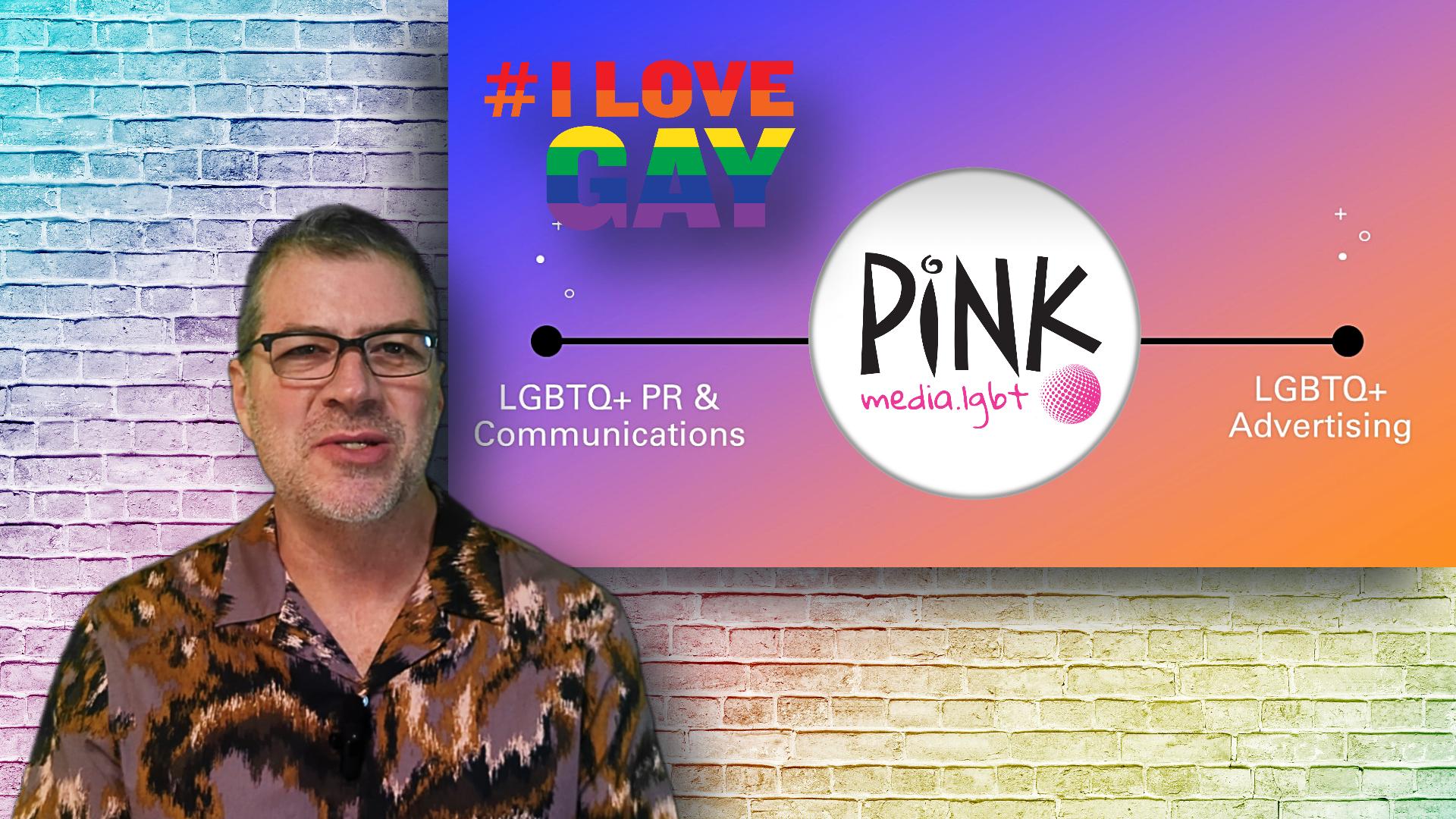 I'd like to take this time to summarize who we are, what we do and how we believe we can partner with you to best reach your target market within the LGBTQ+ community online.
First, Pink Media's business strategy… it's a cutting-edge strategy that lies at the nexus of LGBTQ+ PR & Advertising, with an #ILoveGay twist!
Our job is to keep your message alive and in front of your targeted LGBTQ+ audience 24/7, 365 days per year.
Our company's focus is putting content and storytelling first, whether that content is a press release, a video, a collage of photos, user-generated content, influencer content, local & national media content… which includes both media articles & their social media content.
All of this content can be amplified to a targeted LGBTQ+ audience, taking content that may have a shelf-life measured in days or a few weeks, and making that content more evergreen and in front of your targeted LGBTQ+ audience 24/7, 365 days per year.
Our distribution ranges from our #ILoveGay social media networks, now reaching an LGBTQ+ audience of over 1,000,000+ individuals and growing, …which, by the way, makes us a bit of a hybrid media company with a unique, built-in LGBTQ+ audience all our own… the twist! We also do targeted, paid advertising, business-to-business outreach, video in all of its forms (including Connected TVs, LGBTQ+ streaming media, Instagram & Facebook Reels, TikTok videos and more).
We also collaborate with LGBTQ+ influencers, tapping into their amazing content creation techniques + their strong, engaged social media audience.
We work with destinations, businesses large & small, events, health clients, book releases, music launches, film releases and so much more.
The platforms we work with include mobile apps, social media in all its form, LinkedIn, Twitter, Instagram, Facebook, TikTok, etc. and more.
Give us a call or e-mail us today… we'd love to help you get your message out to YOUR targeted LGBTQ+ audience, 24/7, 365 days per year.
"Be a part of the LGBTQ+ conversation! Let us help you get your message OUT and AMPLIFIED to the LGBTQ community online, keeping your PRIDE message alive 24/7, 365 days per year! #ILoveGay"


Learn more about our Entry Level programs to get started!
---
Are you interested in being a part of these LGBTQ+ conversations? We work with any budgets (starting at $500)... call us at (323) 963-3653 or contact us here to get started.