Are you practicing Socialist Media?
HOME | Blog | Are you practicing Socialist Media?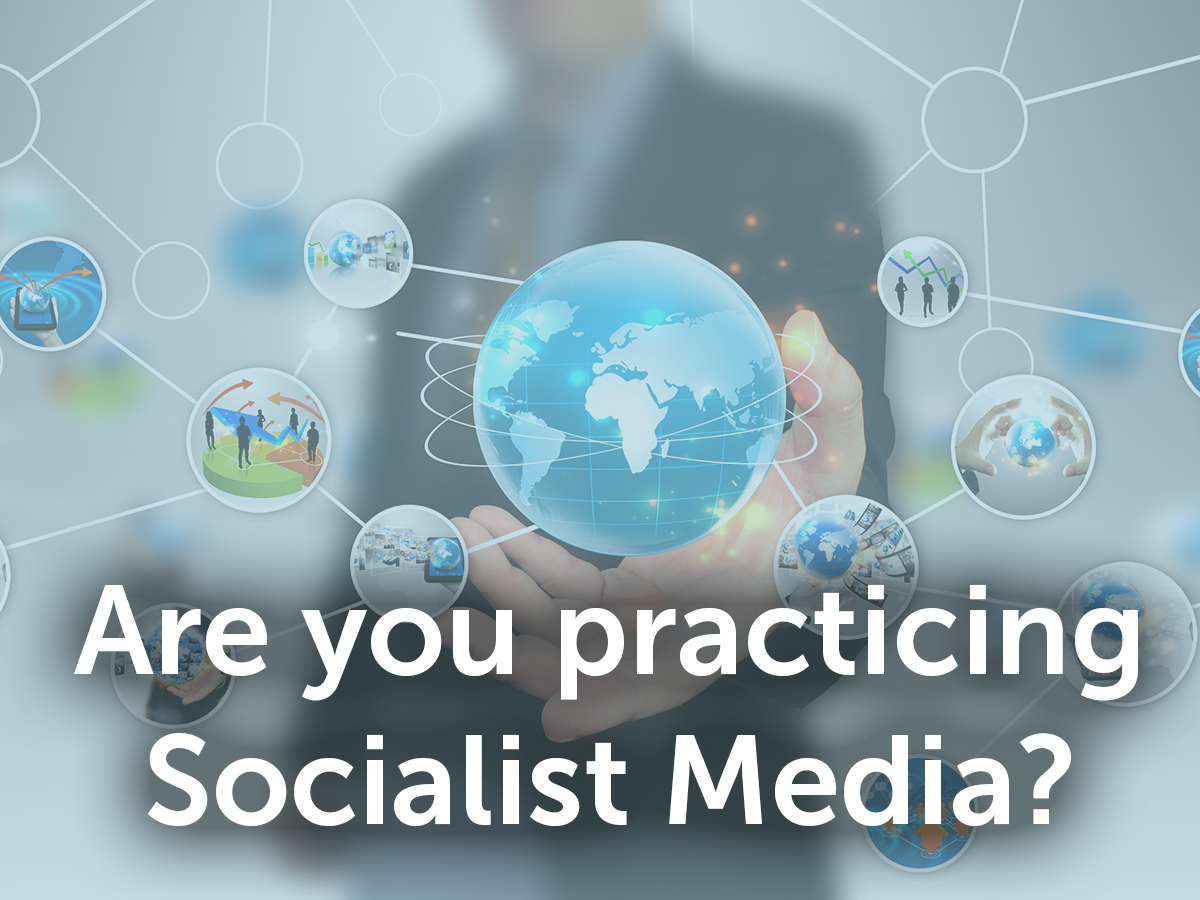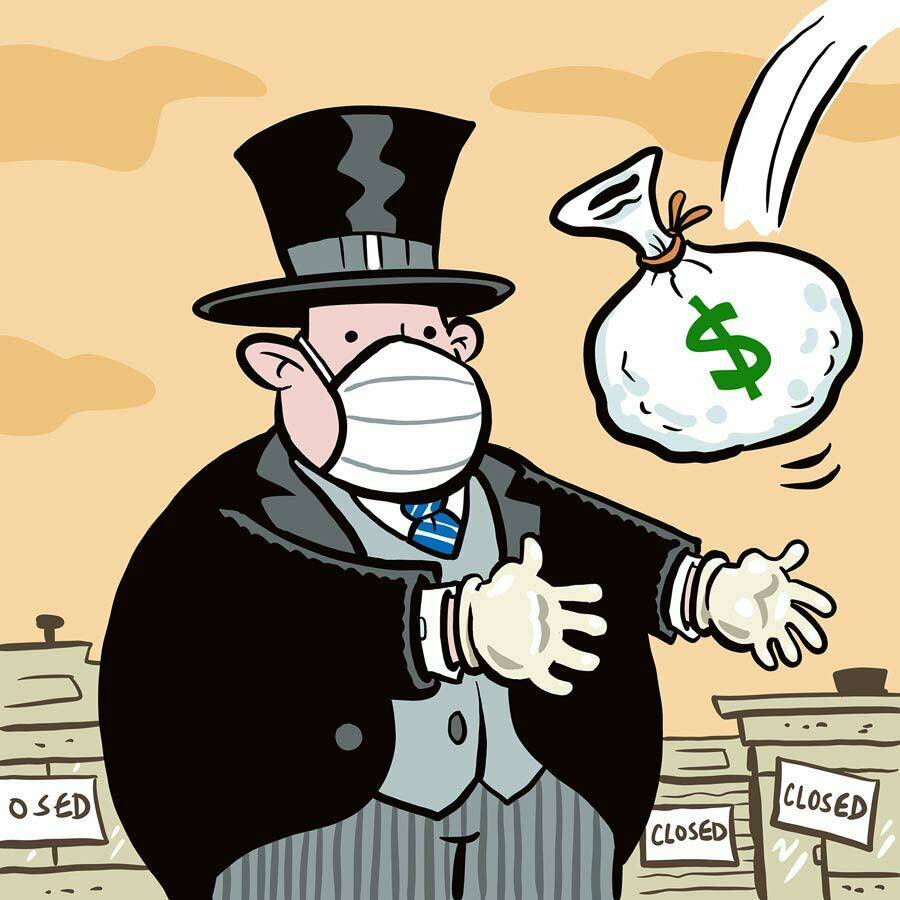 Are you a "Social Capitalist" or a "Social Socialist"? When you post, are you only asking, "what's in it for me?" or are you asking, "what's in it for us?" By "us" we mean your social media followers, your audience and client base, the LGBTQ+ community, and everyone who's paying attention to - and engaged with - YOU online. The reality is that success in social media is almost entirely based on your answer to this question. And success means people are seeing and engaging with your posts: commenting, liking, sharing, and clicking through to your site. If you're only thinking of your followers as individuals who need to pay attention to you, you're probably not actually getting their attention.
You're also COMPETING with your audience for attention. Remember, there are millions of people posting millions of thoughts every hour of every day. Are you a part of some of those conversations, or are you competing with them for airtime? Are you speaking TO your audience or are you speaking WITH your audience?
If you're engaged with your followers and paying attention to them, and if your social media posts include others using the @ symbol, then you're probably seeing a decent amount of success in your social media marketing outreach. This behavior connects your audience to your conversations; otherwise, you're talking AT nobody.

So first, terminology. We've coined the phrase "Socialist Media", which of course has nothing to do with economics, but has everything to do with how we approach an engaged social media strategy. One that understands there is a human being on the other end of that profile.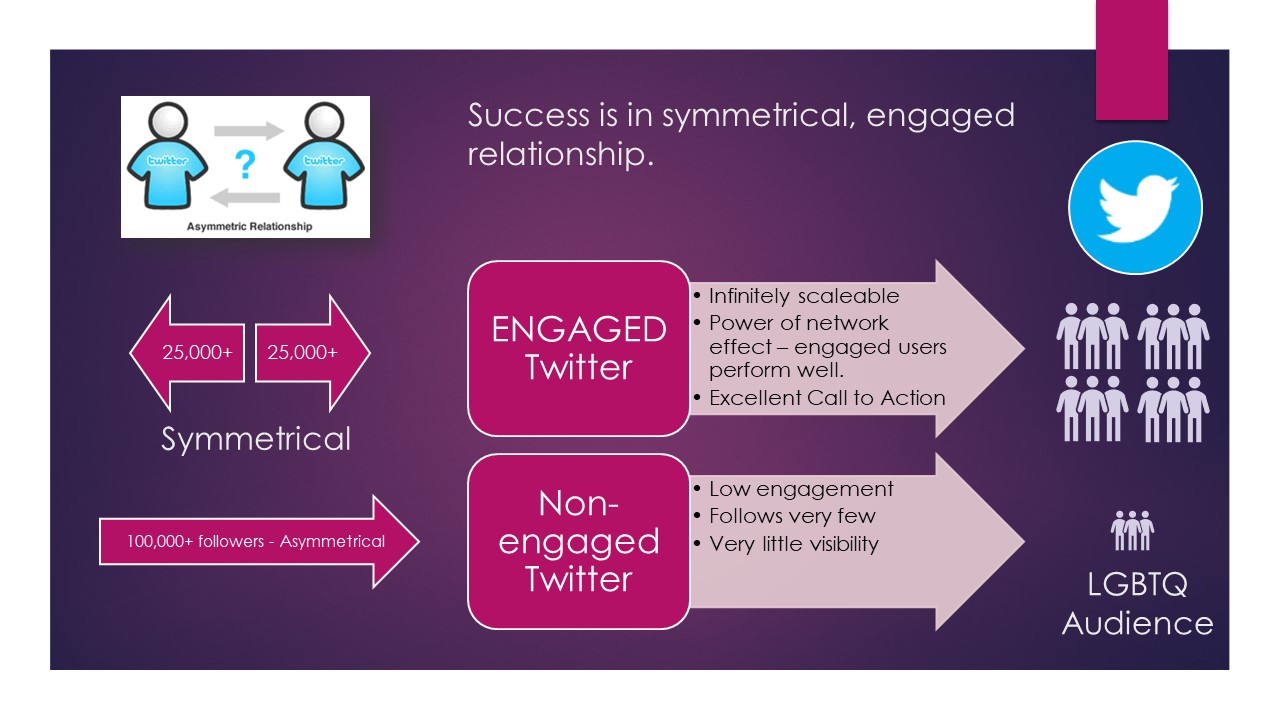 Slide Notes: Asymmetrical relationship = Social Capitalist / Symmetrical relationship = Socialist Media strategy

Not all social media platforms are created equal when it comes to this level of engagement.
You're probably doing quite well on Facebook, but only from your personal profile. This is because it is designed to be a more engaging "Socialist Media" platform. The problem is that success is limited to your 5,000 closest friends, family, and colleagues. When you expand into a Facebook business page, you're only speaking TO your audience and thus you're a "Social Capitalist" and there's nothing you can do to change that relationship.


LinkedIn functions similarly but allows you to grow your audience to 30,000. This mean you can often do quite well from your LinkedIn personal profile, as long as you're staying engaged and showing interest in others. But from your LinkedIn company page, this isn't the case.


On Instagram, you can follow up to 7,500 accounts and have 100,000 following you. This makes it more of a hybrid, but the success here is mostly a "Social Capitalist" one due to the fact that true success can only happen disproportionately in the celebrity, brand, or influencer format.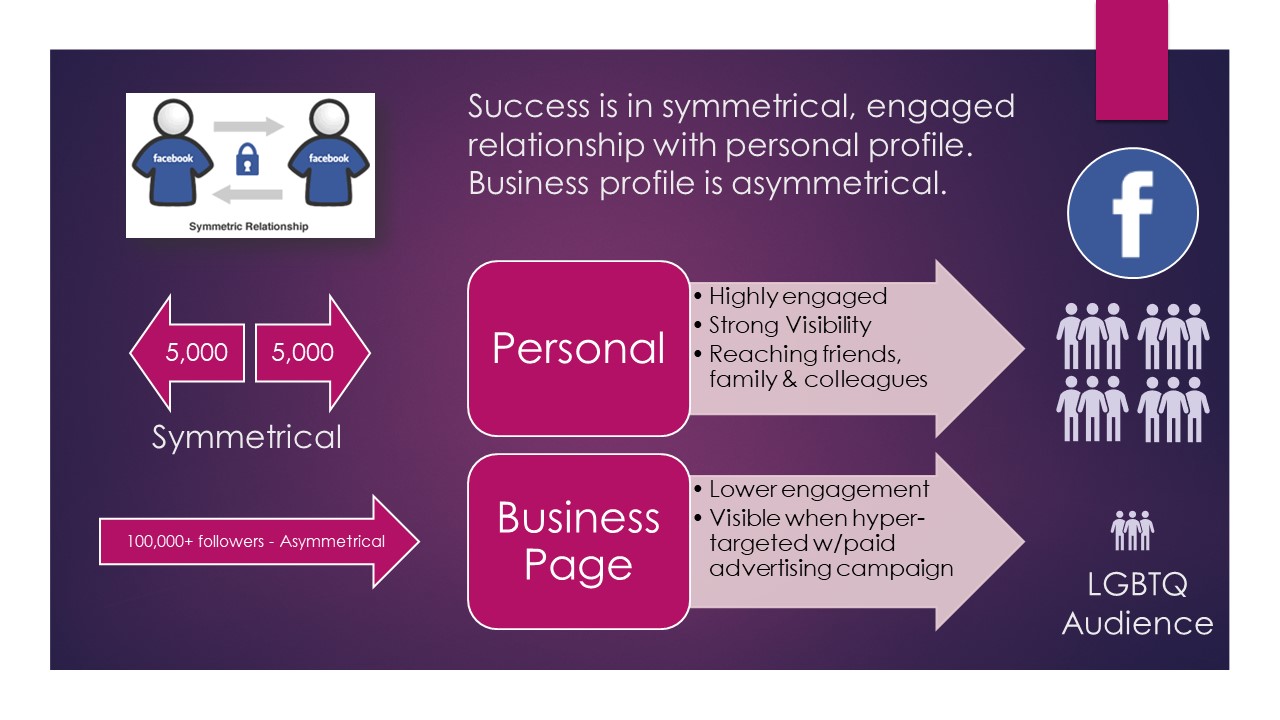 You can of course pay Facebook, Instagram, and LinkedIn to promote what you have to say, and it can be quite successful, but that's a completely different strategy. To succeed organically you'll need to have a strong foundational understanding of your role in the world of Social Capitalists and Socialist Media.
Now on Twitter, it can go both ways. Twitter allows organizations to post and pay no attention to their follower base. But this lack of engagement and interest (taking the Social Capitalist strategy) almost never succeeds on Twitter. Instead, you need to become a true Socialist Media strategist. You need to follow some of those who follow you, follow and engage with others in your industry, your peers, your colleagues, and your customer/audience base. When you dive into Socialist Media, your posts tend to be viewed and engaged with at least 10x more often than if you're following a Social Capitalist strategy. And that's what you want! Attention and engagement with your posts!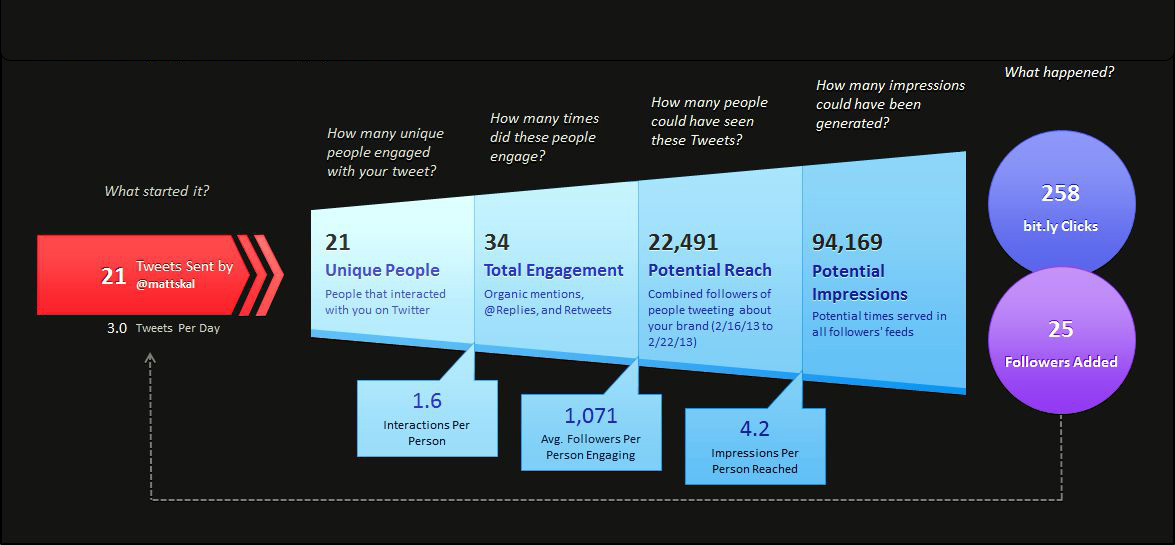 The ratio of Social Capitalists to Socialist Media strategists on Twitter varies by region of the world. It's fascinating to see the LGBTQ+ community in the UK spearhead the Socialist Media strategy so effectively. They have learned to communicate and engage with each other on Twitter at a level that is second to none, and it seems to come naturally to them. When their success on Twitter is heralded, they genuinely don't seem to even notice. They follow Socialist Media strategies by nature and have developed an inherently successful workflow in how they promote their respective organizations via social media.
#ILoveGay 360° Multimedia Network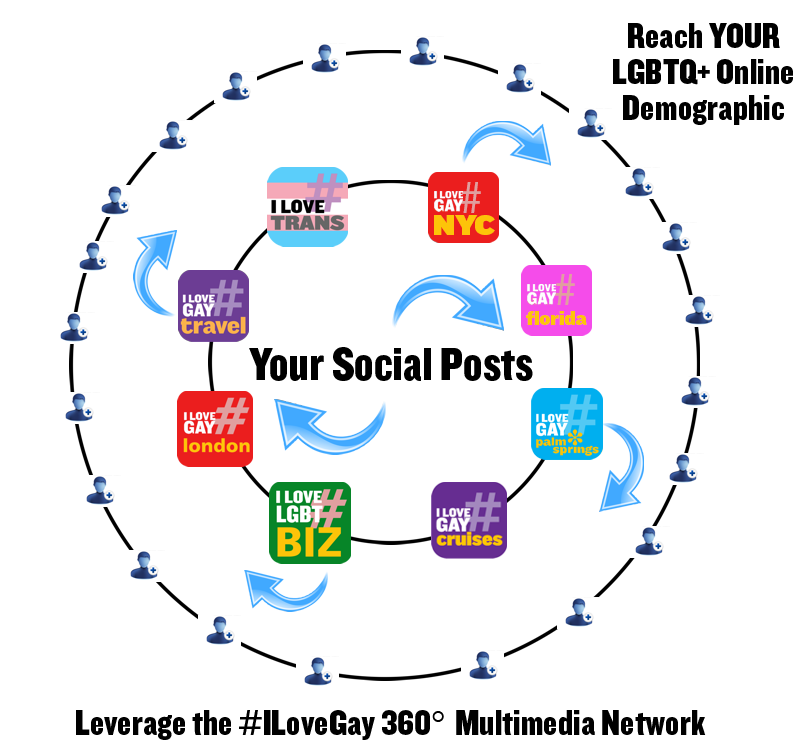 Why is this important? a look at this article. While It has nothing to do with LGBTQ+ social media marketing, it has everything to do with how things have changed so quickly in such a short period of time. Media companies and organizations are no longer in control of the message. They were once our gatekeepers for news and information, but now they are forced to take a back seat to the real driver of today's news and information flow - the individual user. Also known as "user generated content," people are armed with smartphones, and they're posting content, photos, and videos in real-time to an audience that is paying attention to what they have to say.
We haven't discussed Snapchat, Pinterest or TikTok... yet! We're paying attention and analyzing how they fit into this Capitalist/Socialist dynamic, but the one we're most focused on right now is TikTok. It has an insanely strong user base (over 1 billion worldwide) that spends almost an hour a day on the platform, consuming a total of 1 billion videos per day (versus YouTube shorts at 3.5 billion videos per day). And the TikTok engagement rate is high, at 18% on average, compared to 3.86% for Instagram and 1.63% for YouTube. In the US, TikTok has 100 million users. If we assume that only 5% of that audience is LGBTQ+, there are 5 million of us viewing 5 million videos per day, or 50 million worldwide. We also have reason to believe those numbers are even higher, because 40% of TikTok users are GenZ, which is a generation that skews higher for LGBTQ+ members.
Besides these stats, we're bullish on TikTok as it seems to have unleashed an amazing level of highly engaged creativity that has simply not been seen on any of the other platforms to date. We believe it's the next evolution in Socialist Media strategy!
To learn more about how we here at Pink Media are implementing this Socialist Media strategy, take a look at LGBTBrandVoice.com, and for the tourism industry, LGBTDestinationMarketing.com.
---
Looking to advertise to your target LGBTQ audience? We work with any budgets (starting at $500 per month)... call us at (323) 963-3653 or contact us here to get started.