Strategy, Performance & New Customer Acquisition
HOME | Blog | Strategy, Performance & New Customer Acquisition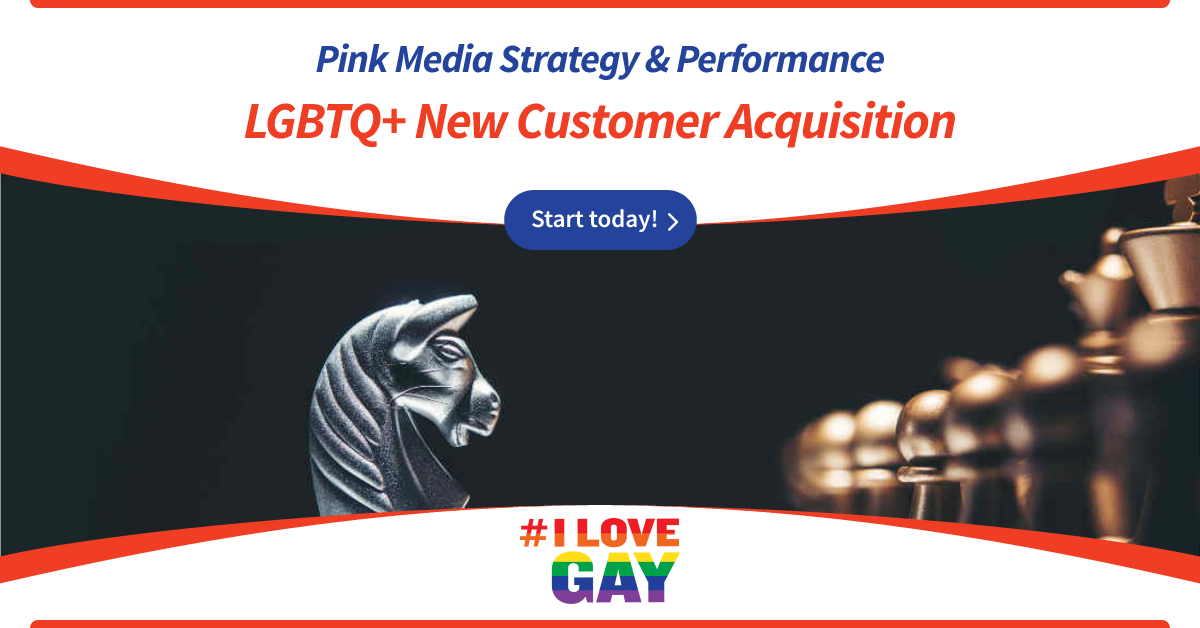 "Twitter did not consider relevance in advertising until three months ago."
- The Wall Street Journal: March 17, 2023
At Pink Media, we can confirm that this is indeed the case! Based on our growing client base with dedicated marketing budgets for Twitter, we've decided to emphasize the social network even more by using the full force of our #ILoveGay network with its 200+ Twitter profiles. We can now reach over a million followers and it's growing rapidly! Join us and we can market your organization on Twitter, reaching our vast locally-engaged audiences that span the globe.
Learn more about our Entry Level programs to get started!

Twitter has been in the news a lot lately, and for good reason. A few months ago there were concerns that new ownership would devolve this tool into an anti-democratic power or render it useless. On the contrary, what we've actually seen is that the tool has become better at:
Reaching more of the right, targeted audience in their news feed.
Publicly displaying impression counts on each and every post, so there's no mystery on third party reporting.
Providing us the opportunity to use text, photos, videos and a direct, call-to-action link in each social media post.
Getting our clients' video views.
Allowing us to share our clients' social media posts.
Engaging with fantastic user-generated LGBTQ+ content on our clients' behalf.
Whether these changes have arisen due to the new Twitter CEO or if they were always part of the trajectory is unknown. What we do know is that we can successfully connect your brand to your target market more effectively than ever before.
Let us get YOUR message out to a targeted LGBTQ+ audience on Twitter, both organically and through ad boosts. For a limited time we're offering a guaranteed minimum of 10,000 impressions of your message (text, photos and video) for $495.
Learn more about our Entry Level programs to get started!
Twitter is smaller than Instagram, Facebook and TikTok. So let's focus on who IS on Twitter versus who IS NOT. On Twitter, we have a greater opportunity to reach some of their 250+ million users than we do reaching some of the 2B on Facebook and 800M on Instagram. Working with us, we can reach a highly targeted LGBTQ+ audience anywhere in the world, bringing your message to thousands of targeted, qualified LGBTQ+ consumers. And if you haven't promoted your organization on Twitter before, you might be reaching a whole new audience excited to see your message, also known as new customer acquisition!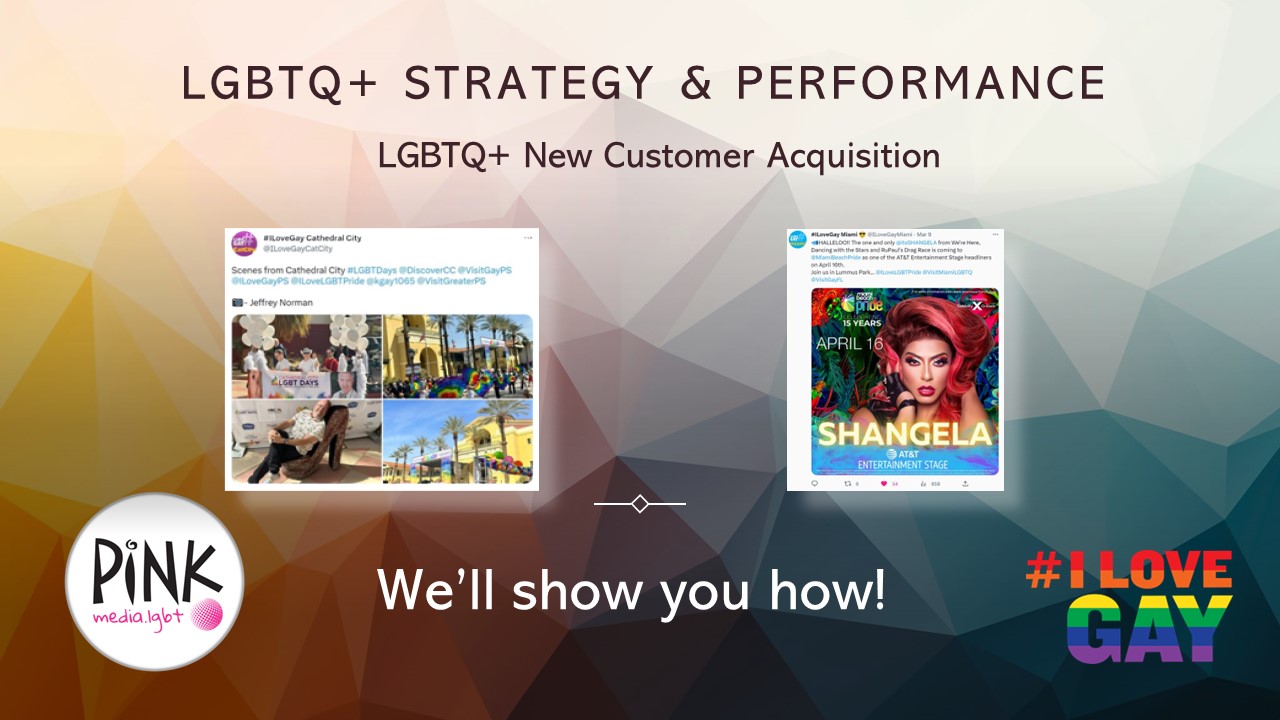 ---
Are you interested in being a part of these LGBTQ+ conversations? We work with any budgets (starting at $500)... call us at (323) 963-3653 or contact us here to get started.