HOME | Markets | LGBTQ Pride for Companies
We Amplify LGBTQ+ Voices
We can help your company AMPLIFY your presence at PRIDE
The following is a summary of some of the programs we've developed over the years, working with companies large and small when it comes to amplifying and ensuring their message gets out FAR and WIDE to the LGBTQ+ community online, 24/7, 365 days per year!


<!img src="http://www.ILoveGay.LGBT/images/Postcard_6.25x4.25_LGBT_RGB.jpg" width="1000" class="img-fluid partner-shadow">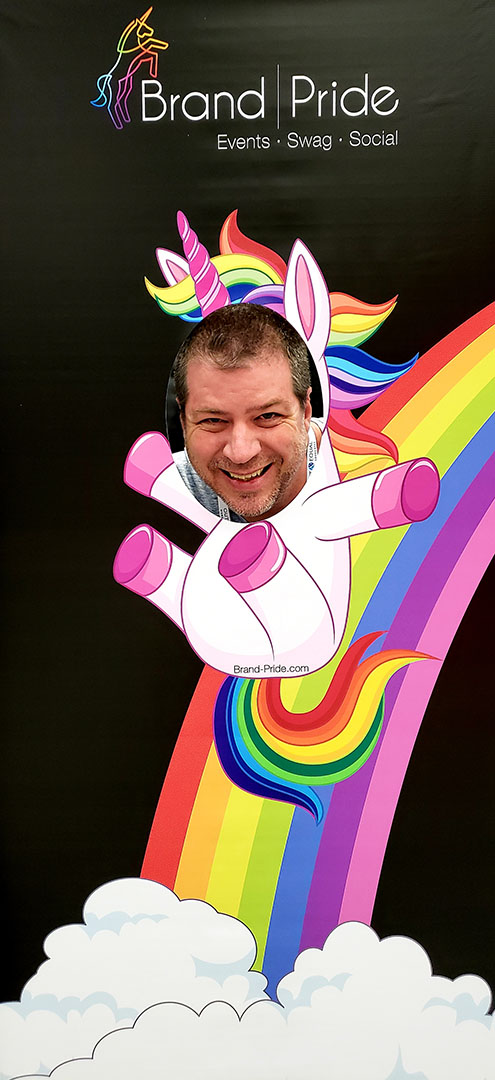 Pink Media brings over 25+ years of experience in helping companies find their LGBTQ+ audience online. With an emphasis on helping companies "get their message out" to their target LGBTQ+ demographic, a lot of campaigns now begin with a company's event and pride festival outreach. With our #ILoveGay network, we become their partners in amplifying their various Tweets and other social media when using a company specific hashtag (such as #ComcastFacesOfPride, #WeAreBold by AT&T, #ForeverProud by TD Bank and #UnlimitedPride by T-Mobile). With most clients, we subsequently expand our scope of work with them, taking this content and reworking it into a more traditional LGBTQ+ advertising campaign, utilizing the hyper-targeting capabilities of Facebook, Google, programmatic banner ads and mobile app advertising.

On the social media front, our clients are enjoying tapping into this entirely new LGBTQ+ media model with #ILoveGay, as it opens up a fresh and unique avenue and media buying direction for reaching an engaged LGBTQ+ audience that is both posting their own photos, videos and status updates, as well as paying attention to what others are posting and sharing as well, aka our clients!
---
The following are client examples of work we've done with companies focused on amplifying their LGBTQ+ reach online during Pride.
Comcast California and San Francisco Pride 2018
After a successful San Francisco Pride in 2017, Comcast CA decided to come back to San Francisco Pride for 2018 with the ambitious plan of leveraging the different touch points that Comcast / Xfinity / NBC Universal had to offer.
T-Mobile Goes All Out For Pride
As Pride Month comes to an end, the slew of marches, celebrations, and events that commemorate the progress made by the LGBT community in pursuit of equality, as well as challenges of the past and those to come, slowly leave the calendar. Many brands and corporations have progressively played a more prominent role in the organization and sponsoring of such events as the years have gone by. This has not been without controversy, as many in the LGBTQ+ community worry if the role of corporate sponsors in Pride events has led to a change in what Pride signifies for both LGBTQ+ persons and allies in the 21st century.
---

Pride Social Media PR Services - If some basic social media love is all you need from our #ILoveGay Twitter 360° Network, take a look at our PR Services page here.

LGBTQ+ Influencer Marketing - If your company is interested in hosting a few LGBTQ+ influencers during an event, we can help. We work with a strong network of LGBTQ+ influencers, and we've also developed programs where we can help coordinate with your local tourist board and Pride festival organizers as well.
For examples of the LGBTQ+ influencer work we've done with Pride festivals, take a look at our Client page here.
For more detailed information on the LGBTQ+ influencers we work with, take a look at our info here.

Keep your social media messaging alive 24/7, 365 days per year
Designed to prolong the effectiveness of an LGBTQ+ press fam trip, as well as leverage some of the user-generated content developed by individuals at pride festivals and other events, we're able to keep your your brand, your destination and/or your business front and center with an online LGBTQ+ audience looking for your products & services.
Prices starting at $1,500
- Click Here For More Info
---
In addition, over the past 20+ years, we've been active and involved with a variety of Pride festivals around the world, and over the past few years, we've enhanced those relationships and made them even stronger, staying actively engaged with Pride festival associations including InterPride, EPOA (European Pride Organizers Association) and FCP (Fierta Canada Pride Festivals).
We are an NGLCC-certified business and a member of both the LGBTMPA (LGBT Meeting Professionals Association) and IGLTA (International Gay & Lesbian Travel Association).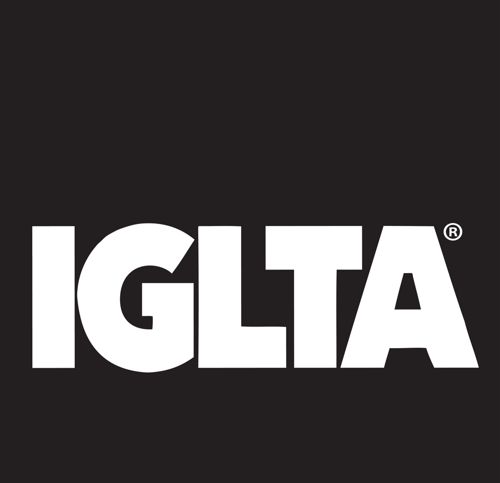 ---
---
Looking to advertise to this target LGBTQ+ audience? We work with any budgets (starting at $500 per month)... call us at (323) 963-3653 or contact us here to get started.

---
#ILoveGay Twitter 360° Network
Featuring our Strategy & Focus on LGBTQ+ Pride
<!img src="http://www.pinkieb.com/ILoveGayImages/3_Section_948321.jpg" width="200" align="right" hspace="5" vspace="1" border="0">
Do you have a pride-themed product or service that you'd like to promote to those in the LGBTQ+ community who have shown an interest in pride online? Let us help you spread the word and increase your organization's online visibility at the same time! Using our #ILoveGay Twitter 360° Network, we're able to bring your message to one of the strongest LGBTQ+ pride audiences online today, broadcasting your message via our primary Twitter profile in your niche market, @ILoveLGBTPride. We will also broadcast your message based upon WHERE your business may be focused on at the moment, such as @ILoveGayNYC, @ILoveGayLA or @ILoveGayLondon.
For more specific information on how this program and campaign works, check out our in-depth description here, as well as our market opportunities here. For a little Twitter 101, take a look at this article, as well as our welcome article here.

More In-Depth Info
---
Supporting Information
<!img src="/images/20181001_140046_1920x1080.jpg" width="1000" class="img-fluid partner-shadow">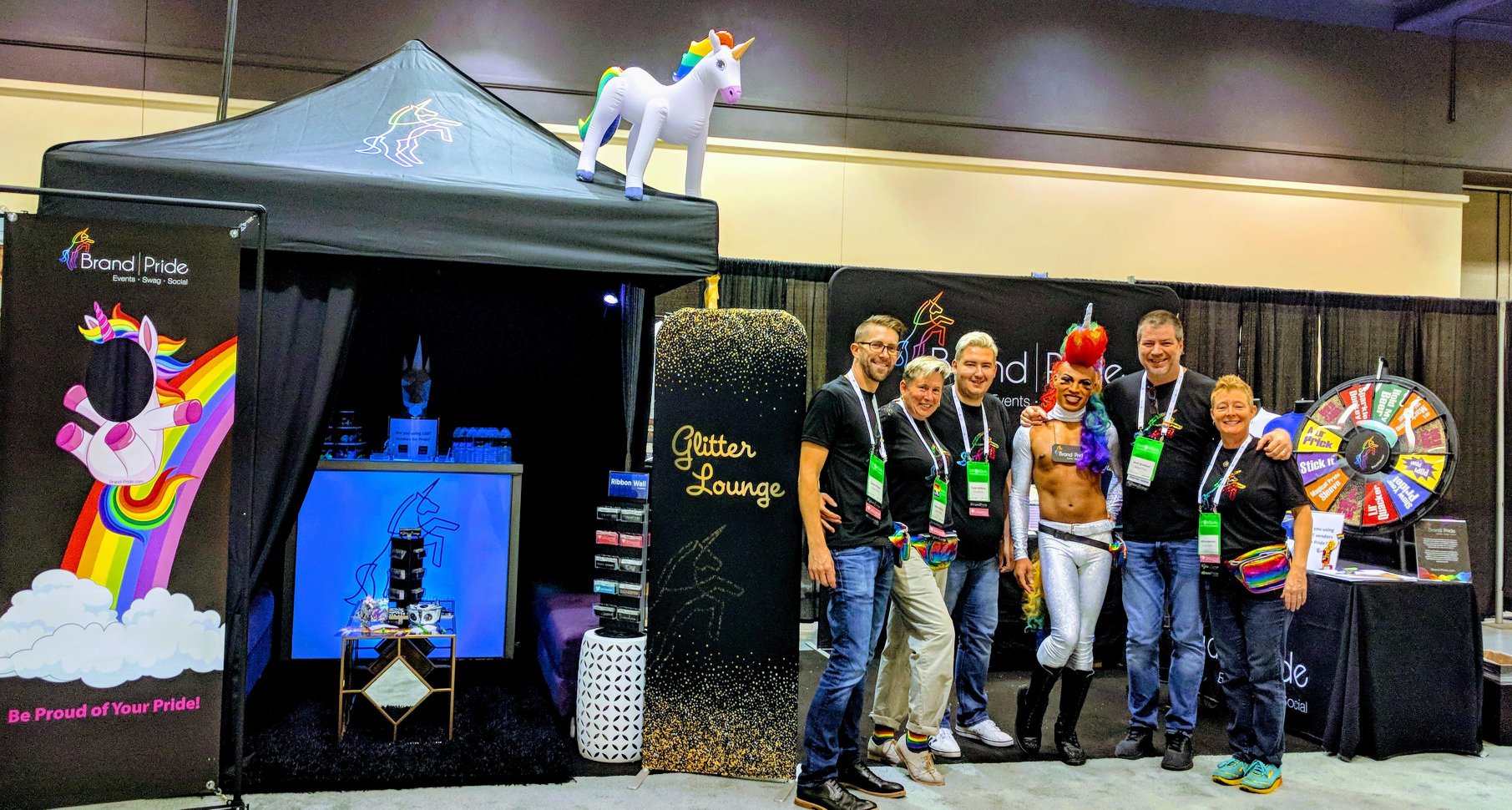 ---

Supporting Market Research